How to prepare a bottlefeed
.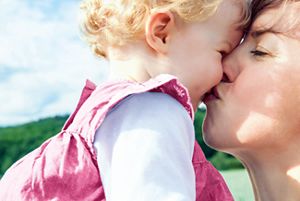 How to prepare a bottlefeed
The following will give you guidance on how to prepare a formula feed. If you are using a special milk please check the pack carefully as the instructions may be different.
Wash your hands and sterilise all utensils according to manufacturers' instructions
Boil 1 litre of freshly-run water. Leave the kettle to cool for 30 minutes. Do not use artificially softened or repeatedly boiled water.
Measure the right amount of water (refer to your pack) into a sterilised bottle. Do not add powder to boiling water due to the risk of scalding.
Always use the scoop provided – level off the powder with the built-in leveller. Do not press or heap the powder.
Add one scoop to every 30ml (1fl oz) of cooled boiled water. Add the correct number of scoops to the water. Adding too many or too few scoops can be harmful.
Securely replace the seal on the bottle and shake well (for 10 seconds) to dissolve the powder. Remove the seal and replace with a sterilised teat.
Cool the bottle under a running tap and then check the temperature of the feed against your wrist. Feed immediately.
Discard unfinished feeds within 2 hours.
We've made a short video to help guide you through the process:
Any more questions?
Our specialist baby advisors and experienced mums are here to talk and ready to help whenever you need them. You can call us or reach us on Live Chat 8.30am-5.30pm Monday-Friday.