.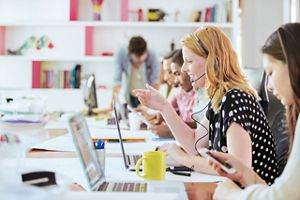 As your baby grows during pregnancy, we're sure your list of questions will too. And with so many resources with differing opinions – from your mum to the internet – it's sometimes hard for you to know where to turn.

That's why we've put together a team of expert healthcare professionals – from midwifes to nutritionists – who are on hand 8.30am - 5.30pm Monday to Friday to answer any questions and concerns about pregnancy, birth, feeding and everything in between! Most of the team are mums too so they have lots of experience to share.

If you have a question, no matter how small, feel free to get in touch.
Any more questions?
Our specialist baby advisors and experienced mums are here to talk and ready to help whenever you need them. You can call us or reach us on Live Chat 8.30am-5.30pm Monday-Friday.