.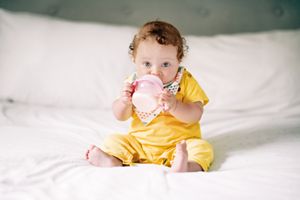 Cow & Gate baby and toddler milks
Milk finder
Quickly find the right milk for your baby
We have
product
products
matching your search
Discover our baby milk ranges
Our range of formula and toddler milks to support you in how you choose to feed your baby.
Pre-term or low birth weight
Pre-term or low birthweight infant milk

This Cow & Gate range of preterm products has been developed to help babies who are preterm and low birth weight. To be used under medical supervision.

First infant milk

Cow&Gate first infant milk is a breastmilk substitute suitable from birth onwards.
Infant milk for hungry babies
If your bottlefed little one has a bigger appetite and it's too early to introduce solid foods, infant milk for hungry babies is a breastmilk substitute with a different balance of milk protein.

Specialist baby milk

Cow & Gate specialist milks are for babies with specific dietary needs or feeding problems. Discover our range of Cow & Gate specialist milks here. These products should be used under medical supervision.
Follow-on milk

Between 6 and 12 months you'll really see your baby's personality shine through. Your baby is growing and developing, meaning their nutritional needs change too. Cow & Gate Follow-on milk helps provide key nutrients for babies from 6-12 months.

Growing up milk 1-2 years

From first steps to full throttle, first words to small talk - your toddler is learning new skills at an amazing speed. As they take on exciting new adventures, their nutritional needs will change too. Cow & Gate Growing up milk contains key nutrients your toddler needs as part of a varied, balanced diet.

Growing up milk 2-3 years

Whether your toddler is tearing around the park or getting creative with crayons, it's a joy to see their personality shining through. Their nutritional needs are important, which is why we've made a Growing up milk that is enriched with key nutrients to support your toddler as part of a varied balanced diet.

Ready-To-Use
The ready to use format is specially formulated to compliment your little one's weaning diet with key nutrients that your little one needs. Available in both 1L and 200ml format.
Our highest quality standards
At Cow & Gate we test our range to high standards so you can be sure you are making the right choice when you choose our baby and toddler milks or foods.
Any more questions?
Our specialist baby advisors and experienced mums are here to talk and ready to help whenever you need them. You can call or live chat us 8.30am - 5.30pm, Monday to Friday.